Pamper Your Pets With These Purr-Fect Pet Supplies
This listicle is full of lots of cool ideas and pet supplies to pamper your pet with. If there's something here you decide you just 

have to

 have, we've provided links to the product websites.  If you click on the link and make a purchase, Beasley Media Group may earn a commission.  Have an idea for a fun theme for a gift idea list you'd like us to create?  Drop us a line at shopping@bbgi.com.
April is National Pet Month, and we can't think of a better way to celebrate than to pamper our pets. Whether you have a dog, a cat, or even a hedgehog, here are few pet supplies that can help you treat your pet.
Do you spend a lot of time brushing your very fluffy dog or cat? Try this dematting & detangling spray. This product is great for dogs and cats with long-hair. It reduces the time spent brushing and detangling hair, plus it brings a beautiful shine and softness to the coat.
Get it now from CherryBrook.
Cats are notorious for finding a warm spot to cuddle up and sleep in during the day. This cat bed is a definite winner for that. The bed features a metal frame, making it sturdy and durable for your pet to cozy up in. The biggest plus is that it can be fixed to the radiator, so your cat can be comfortable in the warmest spot in the house. 
Get it now from VidaXL.
Let's be honest, this one is more for you than it is for them, but we absolutely adore this idea. The best part of this pillow is that it isn't a traditional square. The pillow adheres to your pet's face shape, so it looks just like them.
No need to add cat litter to your grocery list every month. Try out a kitty litter subscription service, like Pretty Litter. Not only do they ship to you monthly, but it is designed to help eliminate odors and reduce dust. The biggest perk is the color-changing litter to help you identify any underlying health issues for your pet.
Get it now from Pretty Litter.

If you like grooming your dog and giving them a good brushing, this pin brush is a great find for you. The brush features an easy-grip handle, and ground and polished tips on the pins that will help you glide it through your pet's coat easily. You'll have your pet happy and their coat shining in no time.
Get it now from CherryBrook.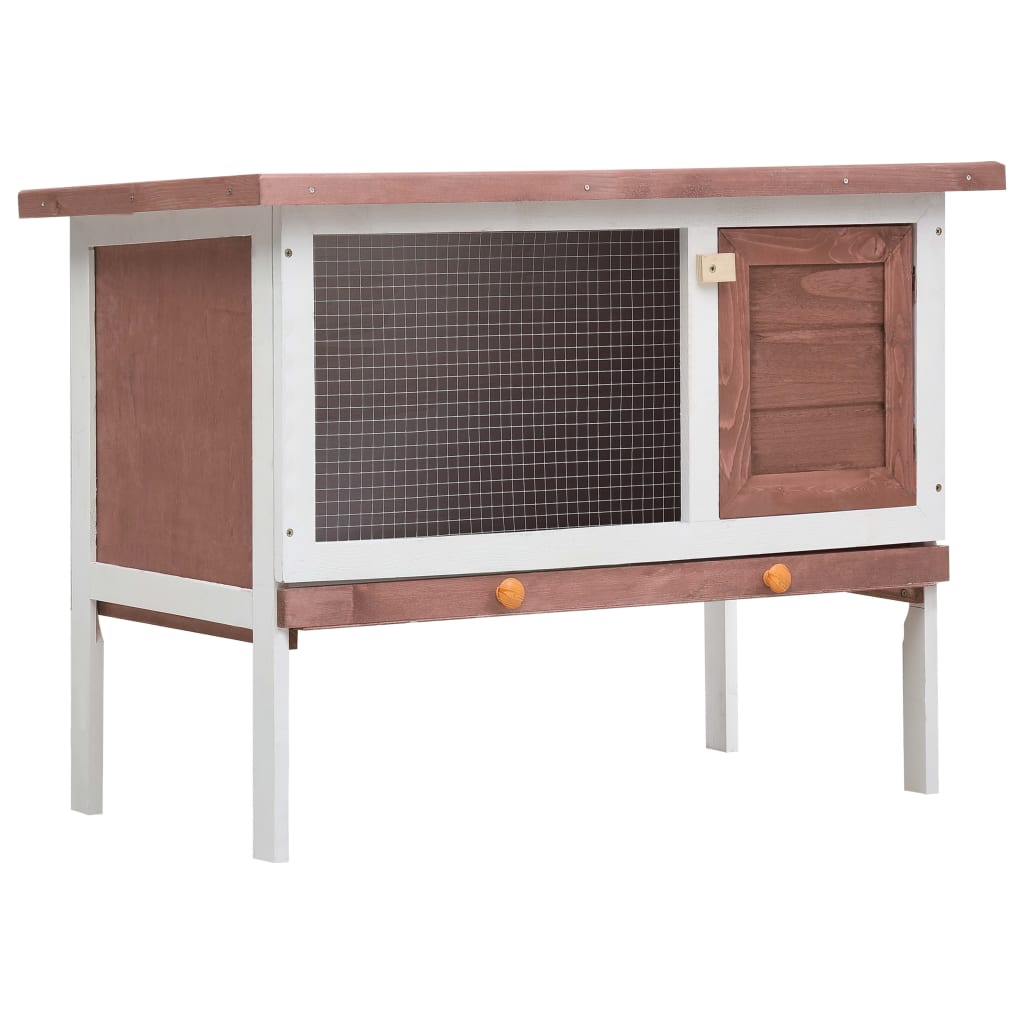 Got a little rabbit or another small pet at home? How about getting them a new living space? This rabbit hut is great for rabbits and other small animals like guinea pigs. It can be used for playing, exercising, training, or simply keeping your pets safe.
Get it now from VidaXL.

For a mischievous cat, this soft cat cube is a great bed and playscape for them. The cube features a couple of hide-and-seek style holes for them to poke their heads in, as well as a hanging jingle bell on the outside. And when your cat has tuckered themself out they can curl up in the soft faux suede and synthetic sheepskin interior to sleep.
Get it now from CherryBrook.

Don't like not knowing what's in your dog's food? Spot & Tango is using 100% fresh, human-grade ingredients. Both their UnKibble and Fresh Recipes contain no artificial preservations, fillers, or additives to help your dog live a healthier life. 
Get it now from Spot & Tango.

Make your dog a special treat with these homemade dog treats. Knead Love Bakeshop offers home-made, all-natural dog treats that are easy to make. These come in four different flavors that will have your dog howling for more in no time.
Get it now from Knead Love Bakeshop.

And finally, you can treat your dog to a super fun, and eco-friendly dog subscription box that they'll love. Each box comes with 5-6 items like sustainable toys, all-natural treats, and other dog favorites that will have your pup eagerly waiting for next month's box.
Get it now from Pure Earth Pets Inc.
Our pets are like our family, and National Pet Month gives us pet owners the perfect opportunity to show them how much they mean to us. We hope you fall in love with one or more of these pet supplies like we know your pet will.

Please note that items are in stock and prices are accurate at the time we published this list. Have another idea for a pet supplies list or a fun theme gift idea list you'd like us to 

create?

  Drop us a 

line at

 

shopping@bbgi.com

.

 
Sign me up for the 96.5 BOB FM email newsletter!
BOB knows music, and now you can too! We'll send you the latest music news and information, plus all the great events going on locally with the BOB Squad.
By clicking "Subscribe" I agree to the website's terms of Service and Privacy Policy. I understand I can unsubscribe at any time.